Yotspot speaks to the man behind RefitPlanner.com!
RefitPlanner.com is an innovative app-based tool where you work in partnership with MML's team of qualified engineers to plan and cost your refit more accuratley - on time and on budget. Yotspot speaks 
Yotspot – I'm here with Matt Liddell, Business Development Manager of Marine Management Ltd (MML), Good Morning Matt!
Matt – Hi Daryl, good morning to you too!
Yotspot – tell me a bit about MML, you're from New Zealand is that right?
Matt -  well we're originally Auckland based and that's where our head office remains, but I've recently moved to the UK to support our business interests here in Europe. These include assisting yachts with their refit or technical upgrade planning and management and providing general technical consultancy. We're basically a team of consultants and project managers who are available to assist yacht captains and their crews with all their technical needs wherever they are in the world.
Yotspot – now obviously as a crew recruitment company I'm interested to hear what part crew have to play in refits...
Matt -  it's fair to say any crew member who stays in the industry for any length of time is likely to spend time on a vessel that undergoes a refit. I'm sure if you speak with any of your client crew members their refit experiences will be many and varied. Depending on their position; stewards, engineers, deckhands and especially the Captain their involvement can be significantly different. This variety is down to many things experience, delegation, refit location, Owner's requirements, yard services, division of labour between yard/sub-contractors/crew to name a few.
Yotspot – Can you be more specific?
Matt – a lot will depend upon the management structure of the vessel, for yachts whether they're a charter vessel and also the degree of involvement of any external stakeholder, for example a yacht management company or owner's rep. Crew involvement is very dynamic and should start the day a vessel is handed over from build or the previous refit period. As the custodians of the vessel the crew will be the ones who best understand how things flow, how the guest experience is and particularly on a charter vessel what may need changing to improve things. Obviously some things are more straightforward and out in the open as it may be safety related, a defect or something the Owner just doesn't like or having purchased the vessel wants to change things to suit their own style and requirements. Other things will only become apparent over time.
Yotspot – Presumably there's some guidance or training for them?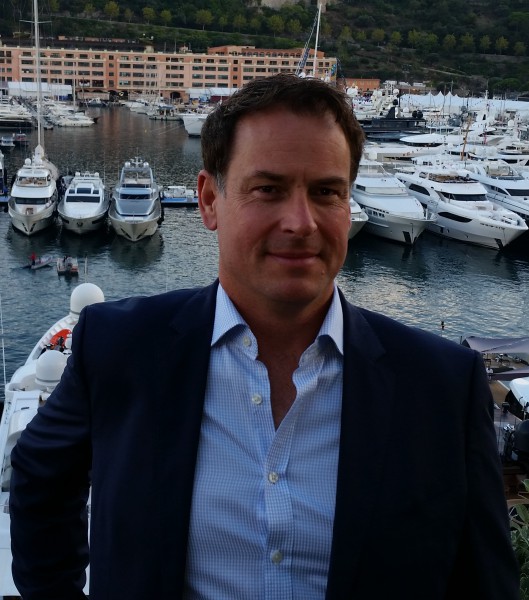 Matt -  we certainly try to offer guidance to any vessel we are involved with but most of what I'm talking about comes with experience and their interaction with their fellow crew who have more experience. The Captain and Chief Engineer will also have internal processes in place to capture and manage defects and to scope upgrades and major refit project's in concert with the Owner's team or management company. As ever communication is the key from the newest most inexperienced crew member through to the Owner or their representative. Ultimately the crew are the eyes and ears for everything that goes on in the daily running and operation of the vessel. Anything that doesn't work correctly, compromises safety or the guest experience or isn't of the quality expected should be captured and an action plan put in place to resolve, the crew are pivotal in this information capture and it's communication.
Yotspot – I understand you've been working on something that can assist the crew with this?
Matt – years of experience have shown us at MML that the better prepared a vessel is for its refit the better chance they have of achieving their time/quality/cost targets even in the challenging and demanding superyacht industry, as I've explained above this starts with the crew. The majority of superyacht refit yards I have spoken with tell me that most yachts are under-prepared on arrival for a yard period, there are of course many reasons for this but on hearing from one shipyard manager that 'on average the work list he receives at the start of a work period represents about 20% of the final work completed' its clear there's a long way to go.
Yotspot – and your solution is?
Yotspot – there's no silver bullet because so many things impact on adequate refit preparations most of which are owner or guest driven. The key is that it's never too early to start your preparations, to that end we have created an app called RefitPlanner that allows crew members to walk around the vessel capturing defects or refit tasks by photographing them, editing the photo as required and answering a series of questions relating to the task. All this information synchronises with the RefitPlanner website where the Captain/Chief Engineer/management company can be logged on to their dedicated client area and manage that information as it comes in or on an opportunity basis. The beauty of this is it allows any crew member to grab an iPad and add to the worklist at any time. Guest free periods at this time of year can be at a premium this allows a very efficient way of data collection. All information is uploaded to the website and even if it's not logged into for a couple of weeks will be stored for review by the Captain/Owner's Rep.
Yotspot – So this is an internal management tool to help the Captain prepare for their next refit?
Matt -  It's that and so much more; it's a dynamic data collection (and editing) tool, it's a repository for all project information, it's a portal for all project stakeholders to view the project information and it's the management hub for all the project lead to access and manage their project. It is also designed such that a third party can support the management process remotely, so for example if MML were selected by the vessel to support their refit either in the planning or management phase or both. we would access all the uploaded information and utilise that to create detailed work specifications for the vessel, these would then be saved in RefitPlanner for review and ultimately access by a shipyard for quotation purposes. In addition such things as project schedules, bills of materials etc would be stored in RefitPlanner for controlled access by key stakeholders. An internal messaging system facilitates dynamic access to the third party to keep refit information and record of dialogue in one place.
Yotspot – Sounds like it could be a real asset to captains and managers, is it available across all platforms, Apple, Android etc?
Matt – we currently have an iOS version for iPad, the iPhone app will follow shortly and a bit further down the line an Android version. Data can be added offline and this will automatically sync with the website when connectivity is resumed
Yotspot – if I was an Owner, Captain, management company or crew member interested in learning more about RefitPlanner or MML's services what should I do?
Matt – Check out our websites; www.refitplanner.com and www.mml.org.nz you can view a demo of RefitPlanner on both of these sites and read more about the App and MML's range of services. Direct questions should be addressed to enquiries@mml.org.nz