 How Sailing Sparked a Passion for the Natural World
In Collaboration with Nick Bubb.
When you're spending days, weeks, months on the open sea, out in the elements, you can't fail to feel connected to the natural world.  Or at least that was ex Ocean Racer Nick Bubb's experience. As Business Development Director for the world-renowned innovators and conservation charity Fauna & Flora International and recent UK Green Party candidate Nick told me "my interest in the natural world stemmed from a love of sailing."
The son of former QE2 navigator and Operations Director at the Port of Felixstowe, John Bubb, 6-year-old Nick started sailing Mirrors at the Deben Yacht Club in Woodbridge.
Obsessed with sailing and boats from an early age, Nick would sometimes get to help out on the tugs at the port over the weekend and enjoyed a mix of sailing and rugby throughout his school days. Team racing at Uni, whilst studying engineering, eventually led to offshore racing.
This scene quickly became his profession and over a decade of adventures followed, racing everything from Mini Transats and Class 40s up to Open 60s, Volvo 70s and Maxi-Cats. Racing non-stop round the world in 2005 and the Mini Transat in the same year, along with competing in the Volvo Ocean Race in 2008 - all particular highlights.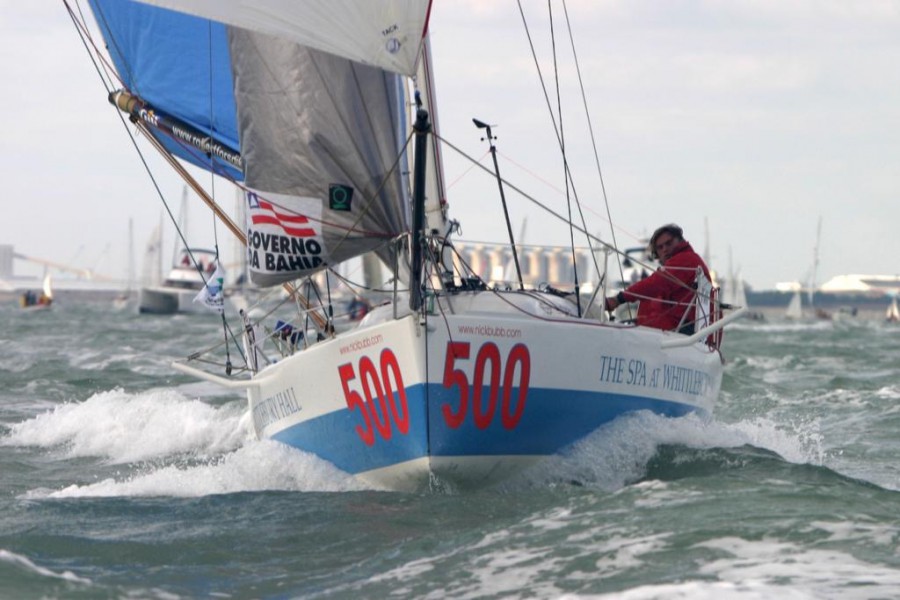 Nick explained "when you spend days, weeks and sometimes months at sea, living in super-confined spaces, you very quickly become connected to the sea, your surroundings and wildlife, everything from albatross to orcas. Not only that, but you learn how to live an extremely efficient, minimalistic, non-throwaway existence.  Because we obviously wanted to keep weight down and had to keep all our rubbish onboard, we had to keep it all to a minimum."
"During this amazing period of my life and travelling round the world, I started to see how significant the pollution crisis was becoming and at the same time, began to focus on my own Open 60 campaign in 2009/10, having worked and sailed for Mike Golding a fair bit.  I started to realise that what I actually wanted to do, was transfer some of my skills, knowledge and experience away from the sailing world and do something that could have a real positive impact on society.  To be honest, it was a terrible time to be raising money for sailing, the writing was on the wall so I got out … I wasn't making much progress on the 60 plans and I wanted a fresh challenge." 
Nick's first idea was installing renewable energy systems into homes and seeing if he could transfer some of the systems and tech they'd been using offshore, into the domestic market.  As Nick explains "I spent a while researching it all and realised what I needed was more commercial experience."
"Long story short, I ended up training and working as an investment manager for nearly four years in Lymington, on the south coast of the UK."
In late 2012 however, Nick took a sabbatical to follow in Sir Ernest Shackleton's footsteps and recreate his famous voyage from Elephant Island in Antarctica to South Georgia, as part of a Discovery Channel documentary, that would also investigate the impacts of climate change 100 years later.
The trip led to a chance meeting with the CEO of Fauna & Flora International (FFI) and the opportunity to help drive their fundraising efforts forward, managing key partnerships and leveraging funding between finance organisations and conservationists to make positive change.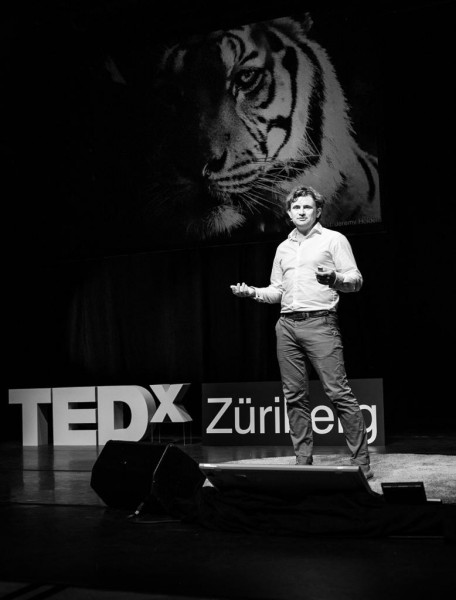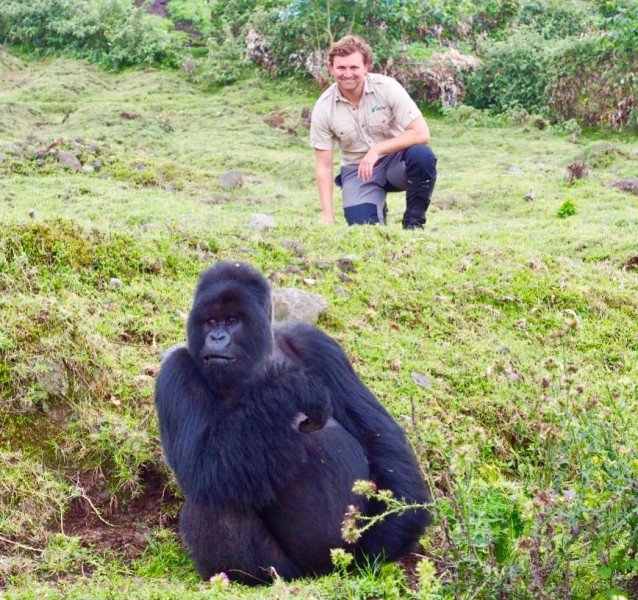 These days Nick mainly spends his days meeting with corporate executives, institutional funders and private family offices and very often, owners of superyachts.  
He strongly believes it's vital we all educate ourselves to better understand the impact of our choices. Certainly, with superyacht owners and skippers, it isn't always an easy conversation but bottom line, if we can all reduce our negative influences on the planet, then we are at least moving in the right direction. Part of this may be getting new technologies onboard to reduce carbon emissions and generally giving more thought to the whole design and operation of the yacht, with greater respect for the environment.  
Nick pointed out "Just because individuals own and work on superyachts, doesn't necessarily mean they don't care about that environment.  In fact, many of them have a wonderful understanding and knowledge of nature. We certainly have benefactors who own superyachts and are passionate about protecting the natural world, supporting biodiversity projects and looking to offset their emissions in the short term, whilst crucially also developing decarbonisation strategies.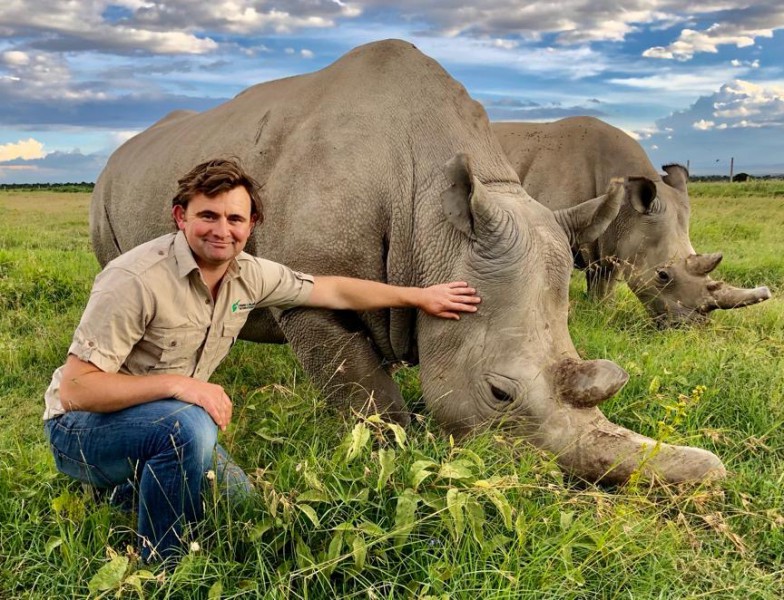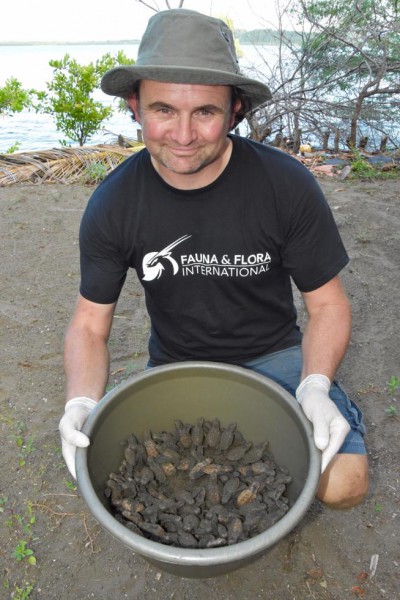 "I'd like to see more owners getting involved in collaborative conservation projects and really taking a big stand in protecting the marine environment, which they clearly love so much."
Closer to home and keen to do something positive in his local community and take real proactive action, Nick decided to stand (after winning a vote amongst local members) as Green Party Candidate for New Forest West in the December UK General Election.  The support was fantastic, not only from the global sailing community but also locally. Pleased with the outcome, Nick added "we won almost 8% of the vote, the best result ever for the party in the New Forest and the 12th highest vote share from all 485 Green Party candidates across the UK."
"Whilst sadly it was a long way from upsetting the status quo, we certainly ruffled a lot of feathers and I hope has given a little more traction to local environmental groups." 
With environmental champions like Nick at the forefront of conservation and preservation, there is hope that the diversity of life on Earth will remain sustainable for generations to come.
If you'd like to find out more about their conservation work and how you can help visit Fauna & Flora International.
 AUTHOR: Vicks Ward