 Calling all crew … it's time to have your say!!
The first ever Yacht Crew Survey is live.  Your chance as superyacht crew to tell us what you think needs to change in the superyacht service industry.
Jenny Matthews, founder of www.sheofthesea.com has developed and launched the first ever annual Yacht Crew Survey.  The aim?  To gather information about crew on the frontline, who you are, what you're doing and what you want improved.  Whether it's mentor support, training opportunities, better rotation schedules, improved career progression or help when the pressure's on.
To continuously improve this industry of ours, we need to find out what you think needs to change, effect those changes and monitor how effective the action implemented is. That's why this survey will come out annually, so we can monitor responses and make sure things actually improve.
Whether you're cleaning the teak, navigating into port, sweating away in the engine room or the galley, polishing the glasses in the salon or serving drinks up on deck you're all doing your bit to keep these amazing yachts running smoothly and the owners happy, so the Yacht Crew Survey wants to hear from you all.  All genders, departments, ages and experience, because all your opinions matter.
She of the Sea are determined to reduce the gender gap in the superyacht industry, not only to empower women but bring both genders together and promote combined skills, empowering both men and women and connecting them together.  To make things better though, they needed to hear from crew what the day to day issues are, so change can be implemented and monitored. To ensure the industry doesn't get stuck in a rut, "because we've always done it that way!"   
Jenny was frustrated at the lack of crew information "we want to identify where we are in terms of gender diversity and what factors crew most want to address. That way we can improve how we service superyachts and how we support and ensure crew achieve their full potential.  We want positive change and improvement, but we want to hear from crew exactly where that change should occur.  We appreciate that it's the crew actually doing the jobs who have the best insight into how those jobs could be done better, so it's important we hear from them."
"Whilst it's not a gender survey, we want to hear from all crew, it will be interesting to see how many women are out there, the roles they're in and if that's changing?  Are we as an industry doing everything, we can to facilitate that change and promote equality?"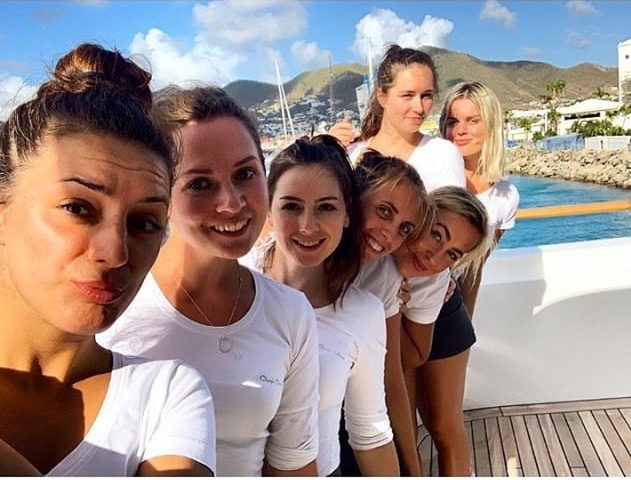 The results of the survey will be used to implement positive change across the superyacht industry.  And because it's an annual survey you not only get to have your say but keep a close eye, over the years, as the change you asked for evolves.
This quick and easy survey only takes a few minutes. Once completed, please share with your friends and crew, the more voices we hear, the better the action we take.
A final word from Jenny, "so far, even with a relatively small pool, results have been VERY interesting, and we look forward to sharing them with those incredible businesses and communities dedicated to positive change and growth in this industry over the coming years."
Link to survey : https://www.sheofthesea.com/action
Follow She of the Sea Facebook, @_sheofthesea_ insta and the website www.sheofthesea.com for the results and what happens next!