Success Stories
Sean Modola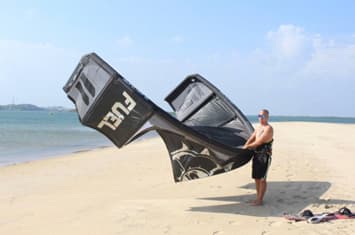 Nationality: Swiss
Chase Boat Captain on 13/14M tenders
Current Position: Officer of the Watch on 53M M/Y
I started out as a Watersports Instructor, and I've worked my way up. My current job: Officer of the Watch on a 53M M/Y, on rotation so I get lots of time for myself. A bit different from those early days when I was always on the boat!
I've found Yotspot a necessity for crew, it's easy to use and one of my favourite platforms. I've been in the industry 10 years and used Yotspot for about 7 of them, securing a job as Chase Boat Captain on 13/14M tenders back in 2013 which kept me super-busy for two summer seasons.
The best bit about my job... is working on rotation and getting more free time during the winter period. It's great, for 2 weeks in every month I can take time out and be based at home.
What's challenging & rewarding... is delivering high standards to owners and guests, even when you've worked a long day and you don't feel like it. There's real skill in making the "beauty and the dream" of being onboard feel like an immersive experience, not like you're just doing your job.
The best places to visit... Turkey and Greece, otherwise known as the 'milk run.' In the Eastern region there are some beautiful, unknown spots, well away from the "superyacht highway" which traditionally draws yachts from the South of France to the Caribbean.
The best tips... work hard and get your qualifications! I wish I had worked harder along the way to get my tickets and licenses sooner. I'd have worked my way up to a higher position much quicker.
My advice to newbies is... invest in training and qualifications early on, management and human behaviour courses, anything to help you cultivate your people skills onboard, because you will be working alongside characters with differing cultures, backgrounds, and mentalities.