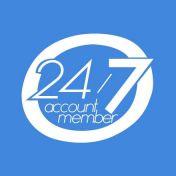 Dayworker in United Kingdom
EUR (€)TBC
Start Date: 4th Dec 2019
Job ID #937428
Posted by: Captain
Summary
We require 2 day workers for help with guest prep (3/4 days work). Travel paid. We will be in London.
Overview
Vessel Size100m (328ft)
Vessel TypeMotor Yacht
Charter/PrivatePrivate
Position TypeDaywork
Current LocationUnited Kingdom, London
Cruising ItineraryBritish Isles
Yachting Experience0 - 6 months
Posted 2nd Dec 2019 by Captain
Interested?
Applying for this position is really simple, but you need to login first...
Homeport
Destination
Current Location