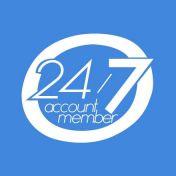 Steward(ess) in Spain
EUR (€)1,750
per month
Start Date: 7th Jul 2019
Job ID #792848
Posted by: Captain
Summary
Seasonal position starting early July finishing end of September. Shared cabin.
Overview
Vessel Size65m (213ft)
Vessel TypeMotor Yacht
Charter/PrivatePrivate
Position TypeSeasonal
Current LocationSpain
Cruising ItineraryMediterranean Sea
Yacht Built1981
HomeportSpain
Number of Crew16
Yachting Experience0 - 6 months
Looking for Team/CoupleNo
Posted 11th Jun 2019 by Captain
Interested?
Applying for this position is really simple, but you need to login first...
Homeport
Destination
Current Location