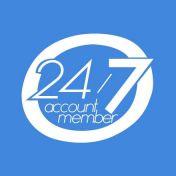 Sole Engineer in United States
USD ($)TBC
Start Date: 14th Jan 2019
Job ID #665327
Posted by: Captain
Summary
Mate/ Engineer required. Caribbean/ New England. 80% Engineer position 20% Mate , will have a deckhand also.
Overview
Vessel Size37m (121ft)
Vessel TypeMotor Yacht
Charter/PrivatePrivate
Position TypePermanent Position
Current LocationUnited States, Fort Lauderdale
Cruising ItineraryNorth Atlantic Ocean, Carribean, Chesapeake Bay and New England
HomeportUnited States, Fort Lauderdale
Number of Crew6
Yachting Experience6 months - 1 year
Looking for Team/CoupleNo
Posted 11th Jan 2019 by Captain
Language & Visas
English Fluent
Spanish Basic
VisasB1/B2

Qualifications
General Qualifications ENG 1 (Medical - NO Limitation/Restrictions) [Essential]
STCW 95 (STCW 2010) [Essential]

Engineering Qualifications (or Merchant, USCG & AMSA equivalent) MCA AEC Certificate [Essential]

Interested?
Applying for this position is really simple, but you need to login first...
Homeport
Destination
Current Location