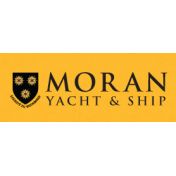 Purser in Italy
EUR (€)TBC
Start Date: 9th Jan 2019
Job ID #663901
Posted by: Moran Yacht Management
Summary
Looking for Villa Manager locates in Lake Como, Italy preferably with very good experience as Chief Stewardess.
Overview
Vessel TypeShore Based Position
Charter/PrivatePrivate
Position TypePermanent Position
Current LocationItaly
Cruising ItineraryLocal Area
HomeportItaly
Yachting Experience5+ years
Chef Experience2 - 5 years
Posted 9th Jan 2019 by Agency
Language & Visas
English Fluent
VisasSchengen
Green Card
B1/B2

Interested?
Applying for this position is really simple, but you need to login first...
Homeport
Destination
Current Location