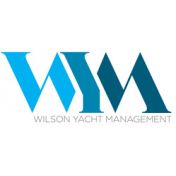 3rd Officer in Italy
EUR (€)TBC
Start Date: 10th Aug 2018
Job ID #585466
Posted by: Wilson Yacht management ltd
Summary
Temporary watch keeper required for one week to assist with trip to Tunisia and back to Italy.
Overview
Vessel Size45m (148ft)
Vessel TypeMotor Yacht
Charter/PrivatePrivate
Position TypeTemporary
Current LocationItaly
Cruising ItineraryMediterranean Sea
Yachting Experience1 - 2 years
Looking for Team/CoupleNo
Posted 10th Aug 2018 by Agency
Language & Visas
English Fluent
VisasSchengen

Qualifications
General Qualifications Proficiency in Security Awareness (A-VI/6) [Essential]
ENG 1 (Medical - NO Limitation/Restrictions) [Essential]
STCW 95 (STCW 2010) [Essential]

Master/Skipper Qualifications (or Merchant, USCG & AMSA equivalent) MCA CoC Officer of the Watch <3000gt [Essential]

Interested?
Applying for this position is really simple, but you need to login first...
Homeport
Destination
Current Location