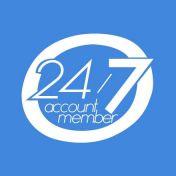 Lead Deckhand in France
EUR (€)TBC
Start Date: 6th Jul 2018
Job ID #568566
Posted by: Captain
Summary
Looking for Lead Deckhand, might be become permanent position.
Overview
Vessel Size44m (144ft)
Vessel TypeMotor Yacht
Charter/PrivatePrivate
Position TypeSeasonal
Current LocationFrance
Cruising ItineraryMediterranean Sea
HomeportFrance
Yachting Experience1 - 2 years
Looking for Team/CoupleNo
Posted 5th Jul 2018 by Captain
Language & Visas
English Fluent
VisasGreen Card (or US Citizen)
Schengen (or EU resident)

Interested?
Applying for this position is really simple, but you need to login first...
Homeport
Destination
Current Location