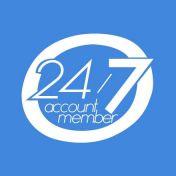 Chief Officer/1st Mate in Spain
EUR (€)TBC
Start Date: 29th Apr 2021
Job ID #1341366
Posted by: Captain
Summary
We are looking to fill up a permanent first officer vacancy.. Single season and standard industry salary.
Overview
Vessel Size41m (135ft)
Vessel TypeMotor Yacht
Charter/PrivateBoth
Position TypePermanent Position
Current LocationSpain
Cruising ItineraryMediterranean Sea
HomeportSpain
Yachting Experience2 - 5 years
Looking for Team/CoupleNo
Posted 26th Apr 2021 by Captain
Interested?
Applying for this position is really simple, but you need to login first...
Homeport
Destination
Current Location