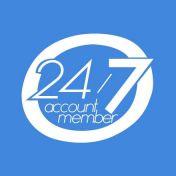 Cook/Crew Chef in United States
USD ($)TBC
Start Date: 19th Jan 2021
Job ID #1237631
Posted by: Captain
Summary
Temporary crew chef/cook needed for 4-5 week yard period.
Overview
Vessel Size60m (197ft)
Vessel TypeMotor Yacht
Charter/PrivatePrivate
Position TypeTemporary
Current LocationUnited States
Cruising ItineraryLocal Area, None
Number of Crew12
Yachting Experience6 months - 1 year
Looking for Team/CoupleNo
Posted 7th Jan 2021 by Captain
Language & Visas
English Fluent
VisasB1/B2
Green Card

Interested?
Applying for this position is really simple, but you need to login first...
Homeport
Destination
Current Location