 If at first you don't succeed, try, try again!
This is a story about two tales.
In 2017 I was given the opportunity to run the London Marathon 2018 for a charity called Mercy Ships (more on them later). I had never ran a marathon before but had always enjoyed running to keep fit, but nothing on this scale (26.2 miles or 42.16 km to be precise!). In my yachting days, a run to Shirley Heights (Antigua) was occasionally on the agenda but this usually involved a 6am start if you didn't want to burn alive and I'm certainly not a morning person. If I'm completely honest I had probably wanted to run a marathon for years but had never dedicated myself to the training, discipline or planning, plus getting a ballot entry was nigh-on-impossible it seemed. Alas, I had finally been given a place so set about researching my training program for the next 6 months.
They say that abs are made in the kitchen and so my diet overhaul had begun. Lots of chicken and broccoli was consumed over the next few months with a nice print out of my running schedule in the kitchen. The program I was using was 12 weeks long with my plan to complete this twice in anticipation for the main event. It typically involved 4 runs per week, 1 day of strength conditioning and 1 or 2 rest days. Yeah it was pretty insane! There were roughly 3 short runs per week (5-10k) which gradually increased in increments with one longer run each week. The long run would eventually need to reach 22 miles (35km) if I was to follow the training schedule to the letter. And then that was it, disaster struck…I had developed ITB Syndrome in my knee and was completely crushed!
ITB Syndrome (aka runner's knee) is a debilitating condition caused by inflammation of the iliotibial band which starts just above the hip and runs down the lateral or outside part of the thigh. Essentially, it's an overuse injury sustained by runners, cyclists or any other sport requiring the repeated flexion of the knee and hip joints. For me personally, it was excruciatingly painful, and I felt completely deflated by this condition, both mentally and physically. At first I tried to run through the pain and attempted to still make my training sessions. But it was not to last, the more I pushed myself the worse I got. I suddenly felt guilty for not completing my training and tried to compensate for running even harder when I did. I was completely demoralised. The days slipped to weeks and deadline for the marathon was getting closer. I was failing.
The pressure I placed upon myself to achieve this goal was immense, what would family and friends say if I pulled out, what about the sponsorship money I had raised ?! etc All these questions ran through my mind but in the end I physically couldn't go on and had to pull out. I was gutted but all was not lost. The charity I was running for Mercy Ships offered me a lifeline. There was always 2019 they said, I was ecstatic!   
Whatever failure looks like, we're all going to experience it sometimes in our lives. But, its how we react to it which defines us.
Here are some top tips I've dug out from 'le Google' that helped me and which might help you guys with whatever 'failure' you might be going through right now. Whether it's finding a new job, personal issues or goals or anything else and how you can overcome it.
So without further ado…here are some top 10 tips!

Stop complaining, vent it and move on.
Take responsibility, own it and improve
Forgive yourself, love yourself and take pride you at least gave 'A' for effort.
Celebrate the failure. As they say, there is no such thing as failure, only feedback
Debrief yourself, what went wrong? what went right? Make the changes.
Recommit yourself to do whatever it takes to achieve this goal
Create a new plan, re-group and get a new plan of action
Reality-check your plan, find a mentor or friend who can critique your goals and how you're going to achieve them.
Be x Do = Have. What do you want to 'Have' in life OR in your goal(s). Who do you need to Be to obtain this (mentally and physically etc) and what do you need to Do (training, diet and looking after health etc) in order to achieve it! Work your goal(s) backwards to see how you might get there.
Execute the plan, there is no point having a plan you're not going to use!
For me, 2019 was finally my time. Last weekend, Sunday April 28th I successfully completed the London Marathon in 4hr12, a lifelong achievement come true. It was a such a fantastic experience (the crowds, the music, the atmosphere) and I was so happy to finally complete it. In the weeks before the event I was incredibly anxious but had completely scaled back my training, perhaps x1 long run per week (the debrief had worked) and I had started using a foam roller on my injury with professional help to get me fighting fit. I had made a new plan and it had worked.
I had overcome failure and it felt great!

Guess what...if I can do it, you can too! :)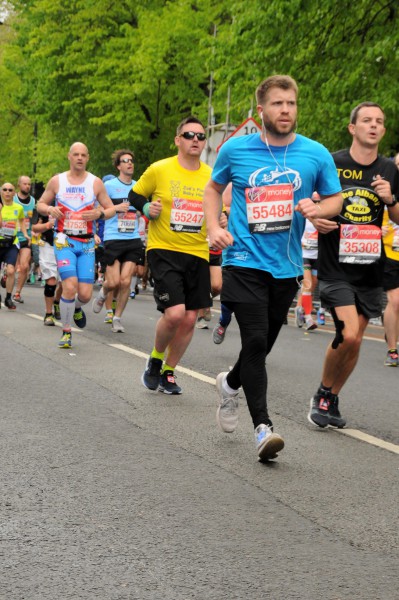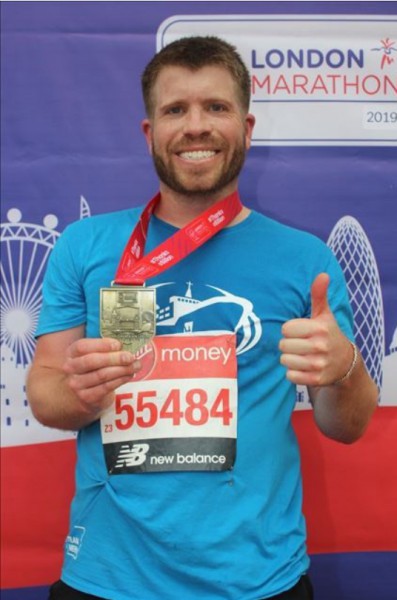 The organisation I ran for, Mercy Ships is an international charity. An incredible charity that currently operates the largest non-governmental hospital ship in the world providing humanitarian aid like free health care, community development projects, community health education, mental health programs, agriculture projects, and palliative care for terminally ill patients.
I would really appreciate you checking them out if you get the chance www.mercyships.org.uk (and fyi, they are always looking for crew volunteers onboard)
This is also a link to my sponsorship page: http://uk.virginmoneygiving.com/StephenCrawford3
If you can donate, I would be extremely grateful.
Thanks for reading! You're all winners in my book and I wish you all a great season 2019!
Steve
Team Yotspot.