 Yotspot Interviews - Superyacht Insurance Group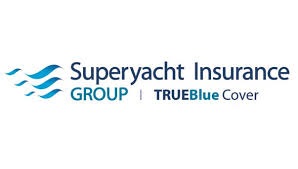 ABOUT Superyacht Insurance Group:
Superyacht Insurance Group is a full service marine insurance brokerage firm for all of the yacht's insurance needs, established in 2002. We focus on Global Crew Medical Insurance (groups & individuals) and Yacht Insurance (Hull & Liability).
We offer an extensive portfolio of international and U.S. insurance policies tailored to accommodate the crewmember's unique lifestyle and the yacht's program. In addition we are able to arrange customized insurance coverage if requested. We work with most of the leading top-rated U.S. and European insurance underwriters and carriers and are able to provide competitive rates and options for you.
Furthermore, we provide a wide range of additional crew coverage, including: Travel insurance, Disability Income Protection, Life Insurance and Personal Accident policies.
SYIG just launched our own exclusive crew medical plan called the "Global Mariner", together with AZIMUTH Risk Solutions, a managing underwriter and plan administrator, that's underwritten by Lloyd's of London.
Please click the following link for more information: http://www.syig.co/go/global-individual-crew-medical-yotspot/
Today Yotspot interviews Eva Maria Karlsson from Superyacht Insurance Group, this is what she had to say...
Hi Maria, could you briefly describe some of the early history and how you started your business?
After having worked for a Powerboat Club for several years, I wanted to focus more on sales and marketing. I saw an ad in the paper asking for "insurance sales agents" and I went to the meeting to hear what it was all about. The truth is that everything they offered and the job sounded better than what it really was. The agency promised to provide leads to call on and they made it sound so easy to get clients and make a living. However, the sales leads were OLD and the prospects had already signed up for insurance with somebody else…
The Reality was that I learnt pretty quickly that 1). I couldn't depend on the leads they provided and had to go out and prospect myself. 2). I was forced to start acting as my own boss and solely depend on my own actions 3). The company wasn't very professional, nor ethical. The more I learnt about the insurance market and how the plans should be structured, the less I liked what I heard and what the company stood for, so I left and with $0 marketing budget, and $10 Home Depot business cards, I started my own business, walking from door-to-door….
What has your business changed from 15 years ago to today? What are crew looking for when it comes to insurance?
I started selling US domestic health insurance plans for individuals and groups and later it progressed into international insurance with the focus on the yachting industry. Born and raised in Sweden, I gravitated towards the international yachting crowd in Ft Lauderdale and soon became friends with some of the crew. Living in "The Yachting Capital of the World" and being surrounded by crew and yachts daily, it became a natural move. Plus the yachting industry could pay their insurance premiums! This was a plus, since before, I found myself wasting time driving to trailer parks etc. to try and sell insurance to people who couldn't afford it, let alone didn't have bank accounts! This was a time when you were taught to "hard sell", insurance with the family sitting around their dinner table at their home. -"Just get the appointment, get in the house", was a sales technique that I never agreed with. This was before google, map quest and cell phones and when people still had time to sit with sales people in their homes, (it seems so ancient!).
What are crew looking for when it comes to insurance?
Crew are looking for flexible coverage that suits their life style and provides coverage globally while working and during time off, in between jobs and during vacation. Dental insurance is a popular request and so is Disability Income or Loss of Wages insurance that's payable due to an accident/illness when they can no longer do their profession.
What sets you apart from your competition?
SYIG provides BOTH yacht and crew medical insurance, so it's a "one-stop-shop" for all of the yacht's insurance needs and we understand the policies. We review the yacht's Hull and P&I and Crew Medical policies to make sure all important components are covered that should be under MLC 2006 and if anything is lacking, we will add that type of coverage, whether its Dental, Disability Insurance (Loss of Wages) etc. etc.
We have many plan options available for both the yacht and the crew and can also provide customized options if client's request. We make sure the yacht doesn't under-insure and that all coverages are "water proof" for the crew and yacht.
We understand that you have a new crew medical insurance plan that you've helped to develop? Can you tell us a little about that?
Sure, Azimuth Risk Solutions, a managing agency for certain underwriters at Lloyd's, asked me if I was interested in helping them to develop and launch a new crew medical plan that I would have exclusive rights to as a broker. I was thrilled and honored that they asked me, and of course I jumped at the opportunity.
I came up with the name, "Global Mariner", and helped with the "look" of the brochure and the overall global marketing. I know the demographic well after working with Captains and crew all these years, I know their life style and what their needs are in terms of benefits and coverage flexibility.
The Global Mariner is specifically designed for crew and it covers them while working AND during time off and in between jobs. It allows the crew to take charge of their healthcare and be covered at all times. It's a simple plan design and short brochure that will not overwhelm busy crew and it's a "one price for all" structure, meaning it's not based on age and gender. It's the same price whether you're a 50 year old male Captain, or a 20 year old female Stewardess. This is unheard of, but keeps things simple. 
What are some of your plans for 2017 and ahead?
We are busier than ever in 2017, partly due to the new crew medical plan Global Mariner, that was launched at the Palma yacht Show at the end of April, but also our more aggressive marketing approach and exposure on social media and through new industry partnerships. We will also attend the Monaco Show in September this year to continue the marketing of the Global Mariner and increase our exposure in Europe.
The Captains and Crew can look forward to our increased industry involvement and face time with them. Furthermore, we are always looking into and adding new insurance products to our portfolio that suits the yachting industry.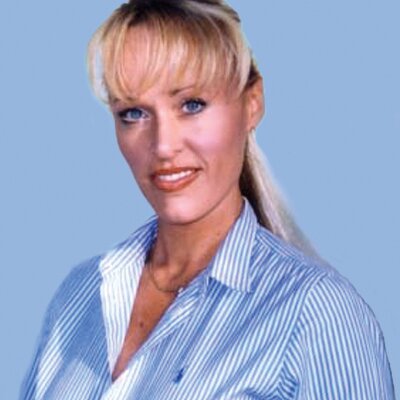 333 Las Olas Way, CU1, Fort Lauderdale, FL 33301
O: (+1) 954-323-6733 T: (866) 635-1445
C: (+1) 754-234-4325  F: (+1) 954- 323-6733
LinkedIn: http://www.linkedin.com/in/crewinsurance
Twitter: http://twitter.com/crewinsurance
Facebook: Eva Maria Karlsson