First Recycled Product from the Great Pacific Garbage Patch
2 years ago, 18th October 2018 to be precise, we featured the Ocean Clean Up's launch of System 001, AKA Wilson. About to be towed out from San Francisco Bay, for it's intermediary trial before heading a further 1200 miles offshore to the Great Pacific Garbage Patch – the largest accumulation of trash in the world.
2 years on, we're thrilled to report that The Ocean Clean Up team have not only continued their work, but overcome what could have been an absolute disaster, to develop their first product made entirely from recycled plastics recovered from the Patch.
After initially high hopes for Wilson, the team got a call in early 2019 reporting that plastics were starting to drift out of the system and that Wilson had broken into 2 parts and needed to be brought back to shore ASAP. A body blow to the team, they dusted themselves off, conducted a full root cause analysis and got designing a new iteration of the system technology.
6 months later they were headed back out to the patch with System 1B.
With incredible online support and funding from around the world, this not-for-profit organisation are working tirelessly to complete the circle.
To remove the plastics, fishing nets and microscopic fragments from the patch, bringing them back to port and cleaning them up, ready for innovative reproduction.
They're funding similar technologies, closing the tap in rivers, creating interceptors and scaling that model across the globe, so the plastics in rivers doesn't drift into the ocean. But whilst rivers are owned, as part of a national territory there is a very real incentive to keep them clean with local finances to support it. The Great Pacific Garbage Patch is in international waters, so it's no one jurisdiction's remit to take responsibility and clean it up.
Over 1000 miles offshore, astronauts are closer to it from the international space station! Coupled with the fact it's a harsh environment, tricky to get to and massive! The patch has an estimated surface area of 1.6 million square km. That's 3 times the size of France! Lots of exclamation marks sorry!
It's estimated that 1.15 to 2.41 million tonnes of plastic are entering the ocean every year from rivers. More than half of it less dense than water, so it floats.
They had to sample to estimate the scale of the problem. 30 boats, 652 surface nets, two flights over the patch to gather aerial imagery of the debris.
At the time of sampling, there were more than 1.8 trillion pieces of plastic in the patch, weighing an estimated 80,000 tonnes. That's equivalent to 500 jumbo jets! My exclamation marks are back sorry!
Dutch CEO of The Ocean Cleanup, entrepreneur, tech whizz and undoubtedly visionary Boyan Slat shares how they've begun to turn the plastic pollution from a problem into a solution.
Fulfilling their vision to turn trash into treasure. Treasure they can sell, funding future clean-ups around the world. As he explains, this way "the oceans clean themselves. Turning this trash into beautiful, sustainable products, enabling us to clean up more trash."
This year Slat launched their first product, Ocean Clean Up Sunglasses, fabricated entirely from the patch plastic. Presented in a sunglass case, made from recycled material used in their first clean up system, Wilson. At $199 each, 100% of the proceeds are going to the continuation of the clean-up.
To find out more visit https://products.theoceancleanup.com and become part of the solution.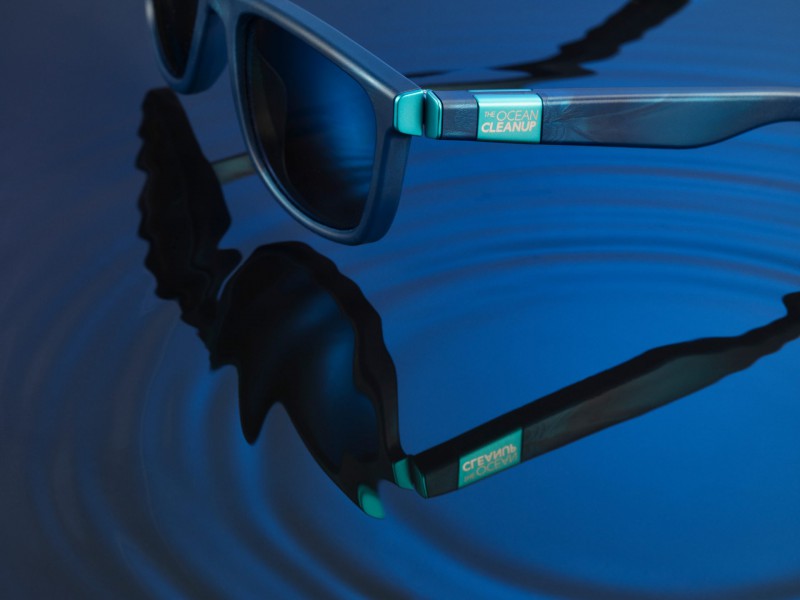 Images courtesy of The Ocean Cleanup.
For the latest Superyacht Crew Opportunities
If you're looking for a job onboard some of the most beautiful motor yachts and super yachts worldwide simply click Yachting Staff. Current listings include; Captain, Deckhand, Chef, 2nd Engineer, Sous Chef, Stew/Masseur/euse, Housekeeping Stewardess etc.
For links to the latest training courses in STCW, Approved Engine Course, GMDSS General Ops Certificate, Human, Element Leadership & Management, Proficiency in Security Awareness plus Navigation, Radar and ARPA and so much more simply click Specialist Training.
Or if you're looking for Household staff such as housekeeper, cook, beautician, butler, maternity nurse, horse-keeper, AV/IT Specialist and many more, simply click Household Staff.