About
Welcome to Yotspot!
Launched in September 2010, Yotspot.com is a global crew network, community and information resource for individuals that live and breathe the maritime industry both in professional and recreational settings.
We seek to bridge the gap between Captains and Crew and the concept for the site is simple - 'bringing crew together, in one place, one location, one spot'
Yotspot has 3 main networking areas:
Job Postings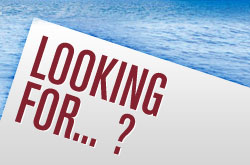 Post a Position Create a professional or recreational post live on the site. Specify the criteria you are looking for in your ideal (perfect) crew member i.e. experience, qualifications, skills etc.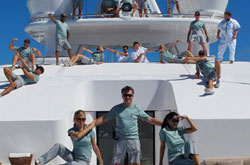 Crew then Apply Crew then apply for any position that interests them by simply completing their online profile and clicking 'I'm Interested' on the relevant job post.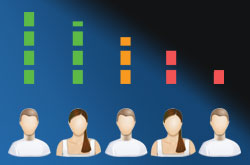 Pick the Perfect Crew! Yotspot's unique intelligent matching system then lists all crew 'Interested' in your position but instead of just a long list of applicants, Yotspot ranks them in order of suitability, based on your specific requirements.
Search Database 24/7 (2500+ members)
Start your search and select the type of crew member you're looking for!
Tell us about the skills, qualifications and experience you require for joining your yacht
We'll then deliver the very latest crew from our database in order of your exact specifications – simple.
Managed Crew Search
A personalised service that includes:
Crew provided to your specific requirements
Position(s) advertised and managed by Yotspot
Background and Reference Checks
Arranged Interviews
Discreet and Efficient Experience
Find the Right Crew, First Time, Everytime!
News and Information Resource
Industry news and views from the maritime industry including an information resource on Career Paths, Training and Certification, Courses and much more...
Community
As an extension of the information resource the Yotspot Community enables crew to discuss topics, debate current affairs and find useful information within our forum, whilst the MySpot blog section of the site allows users to share stories and publish them live to our community readers.
For more information about Yotspot please visit our FAQ section or Contact & Feedback page.