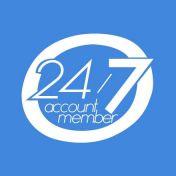 Sole Engineer in Turkey
EUR (€)3,000
per month
Start Date: 1st Feb 2020
Job ID #962522
Posted by: Captain
Summary
Looking for a Solo Engineer with a minimum 750 KW Restricted Engineer lisence.
Hands on attitude. Proactive. Positive.
Overview
Vessel Size35m (115ft)
Vessel TypeMotor Yacht
Charter/PrivateBoth
Position TypePermanent Position
Current LocationTurkey
Cruising ItineraryMediterranean Sea
Yacht Built2017
Number of Crew7
Yachting Experience0 - 6 months
Posted 14th Jan 2020 by Captain
Interested?
Applying for this position is really simple, but you need to login first...
Homeport
Destination
Current Location