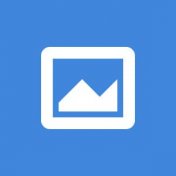 2nd Officer in France
EUR (€)TBC
Start Date: 7th Nov 2019
Job ID #918875
Posted by: Blackspot Crew Recruitment Ltd
View all Blackspot Crew Recruitment Ltd jobs
MLC 2006 Certified Recruitment Agency
Summary
2nd Officer with OOW in hand and preferably B1B2. Dual season, FAB package, great crew and Captain.
Overview
Vessel Size55m (180ft)
Vessel TypeChase Boat
Charter/PrivatePrivate
Position TypePermanent Position
Current LocationFrance
Cruising ItineraryCaribbean Sea
HomeportFrance
Number of Crew10
Yachting Experience1 - 2 years
Posted 7th Nov 2019 by Agency
Qualifications
Master/Skipper Qualifications (or Merchant, USCG & AMSA equivalent) MCA CoC Officer of the Watch <3000gt [Essential]

Interested?
Applying for this position is really simple, but you need to login first...
Homeport
Destination
Current Location