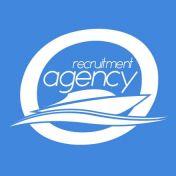 Sole Chef in France
EUR (€)5,000
per month
Start Date: 20th May 2019
Job ID #769413
Posted by: A Recruitment Agency
Summary
This is a seasonal position until October and they have charters booked. Russian owners.
Overview
Vessel Size45m (148ft)
Vessel TypeMotor Yacht
Charter/PrivateBoth
Position TypeSeasonal
Current LocationFrance
Cruising ItineraryMediterranean Sea
Number of Crew8
Yachting Experience1 - 2 years
Chef Experience2 - 5 years
Looking for Team/CoupleNo
Posted 16th May 2019 by Agency
Qualifications
General Qualifications (or equivalent) ENG 1 (Medical - NO Limitation/Restrictions) [Essential]
STCW 95 (STCW 2010) [Essential]

Interested?
Applying for this position is really simple, but you need to login first...
Homeport
Destination
Current Location