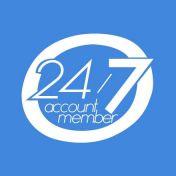 Deckhand in Netherlands
EUR (€)120
per day
Start Date: 17th Apr 2019
Job ID #739489
Posted by: Captain
Summary
Aiding the Yacht completing her 10 year yard period. Fitting, carrying, polishing, cleaning, sorting, washing.
Overview
Vessel Size90m (295ft)
Vessel TypeSailing Yacht
Charter/PrivatePrivate
Position TypeTemporary
Current LocationNetherlands
Cruising ItineraryNorth Atlantic Ocean
Yacht Built2006
Number of Crew21
Yachting Experience6 months - 1 year
Looking for Team/CoupleNo
Posted 15th Apr 2019 by Captain
Interested?
Applying for this position is really simple, but you need to login first...
Homeport
Destination
Current Location