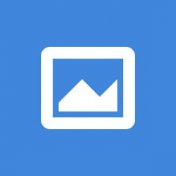 3rd Officer in Italy
EUR (€)4,000
per month
Start Date: 18th Mar 2019
Job ID #710410
Posted by: Captain
Summary
Watch on the bridge, gangway watch, exterior washing, drive tender, guests assistance, etc. etc.
Overview
Vessel Size44m (144ft)
Vessel TypeCommercial Vessel
Charter/PrivateCharter
Position TypeSeasonal
Current LocationItaly, Loano
Cruising ItineraryMediterranean Sea, Nice
HomeportItaly, Loano
Number of Crew9
Yachting Experience6 months - 1 year
Posted 13th Mar 2019 by Captain
Language & Visas
English Fluent
Italian Basic
VisasSchengen

Qualifications
General Qualifications ENG 1 (Medical - NO Limitation/Restrictions) [Essential]
STCW 95 (STCW 2010) [Essential]

Master/Skipper Qualifications (or Merchant, USCG & AMSA equivalent) RII/1 CoC Officer of the Watch (Unlimited) [Essential]

STCW Deck Modules (or Merchant, USCG & AMSA equivalent) Proficiency in Advanced Fire Fighting [Essential]
Proficiency in Medical First Aid [Essential]
GMDSS General Operators Certificate (GOC) [Essential]

Interested?
Applying for this position is really simple, but you need to login first...
Homeport
Destination
Current Location