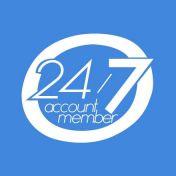 Captain in Spain
EUR (€)TBC
Start Date: 1st Apr 2019
Job ID #685208
Posted by: Captain
Summary
Seasonal Captain required for 30m MY summer base is Palma. Private use only. AEC a must.
Overview
Vessel Size30m (98ft)
Vessel TypeMotor Yacht
Charter/PrivatePrivate
Position TypeSeasonal
Current LocationSpain
Cruising ItineraryMediterranean Sea
Yacht Built2008
HomeportSpain, Mallorca
Number of Crew4
Yachting Experience2 - 5 years
Posted 8th Feb 2019 by Captain
Language & Visas
English Fluent
Spanish Intermediate
Interested?
Applying for this position is really simple, but you need to login first...
Homeport
Destination
Current Location