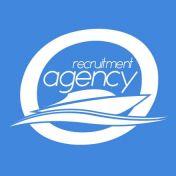 Chief Officer/1st Mate in Germany
EUR (€)6,200
per month
Start Date: 10th Feb 2019
Job ID #664194
Posted by: A Recruitment Agency
Summary
Includes 8 weeks leave. Must hold a Chief Mate 3000GT and have experience on a similar size yacht.
Overview
Vessel Size60m (197ft)
Vessel TypeMotor Yacht
Charter/PrivatePrivate
Position TypePermanent Position
Current LocationGermany
Cruising ItineraryWorldwide
Yachting Experience2 - 5 years
Posted 10th Jan 2019 by Agency
Language & Visas
English Fluent
German Intermediate
Qualifications
General Qualifications ENG 1 (Medical - NO Limitation/Restrictions) [Essential]
STCW 95 (STCW 2010) [Essential]

Master/Skipper Qualifications (or Merchant, USCG & AMSA equivalent) MCA CoC Chief Mate <3000gt [Essential]

Interested?
Applying for this position is really simple, but you need to login first...
Homeport
Destination
Current Location