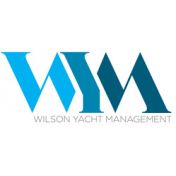 3rd Engineer in Malaysia
EUR (€)TBC
Start Date: 25th Oct 2018
Job ID #624641
Posted by: Wilson Yacht management ltd
Summary
An experienced 3rd Engineer required on 95m private motor yacht currently in Malaysia. It is a temporary 3month contract.
Overview
Vessel Size95m (312ft)
Vessel TypeMotor Yacht
Charter/PrivatePrivate
Position TypeTemporary
Current LocationMalaysia
Cruising ItineraryGulf of Thailand
HomeportMalaysia
Yachting Experience2 - 5 years
Posted 25th Oct 2018 by Agency
Interested?
Applying for this position is really simple, but you need to login first...
Homeport
Destination
Current Location