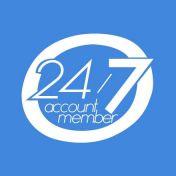 2nd Engineer in Spain
EUR (€)TBC
Start Date: 17th Sep 2018
Job ID #601600
Posted by: Captain
Summary
2nd Engineer/ETO required, must have MEOL as a minimum, IT/AV skills must include Crestron/Lutron/Keirio/TVRO/VSAT/Servers and Networks.
Overview
Vessel Size55m (180ft)
Vessel TypeMotor Yacht
Charter/PrivatePrivate
Position TypePermanent Position
Current LocationSpain
Cruising ItineraryWorldwide
Yacht Built2013
Number of Crew14
Yachting Experience2 - 5 years
Posted 12th Sep 2018 by Captain
Interested?
Applying for this position is really simple, but you need to login first...
Homeport
Destination
Current Location