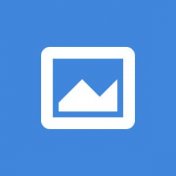 Deck/Carpenter in United Kingdom
USD ($)TBC
Start Date: 20th Jul 2018
Job ID #577895
Posted by: Magsaysay Maritime Corporation
Summary
Varnishing, polisher, painting and other maintenance of the ship.
Overview
Vessel Size150m+ (492ft)
Vessel TypeCommercial Vessel
Charter/PrivatePrivate
Position TypePermanent Position
Current LocationUnited Kingdom, United Kingdom
Cruising ItineraryWorldwide, USA, ASIA & EUROPE
Yacht BuiltPassenger cruise
MMSI Number+639487522068
HomeportUnited Kingdom, Anywhere
Number of Crew20
Yachting Experience2 - 5 years
Chef Experience0 - 6 months
Posted 25th Jul 2018 by Agency
Language & Visas
English Basic
English Basic
English Basic
VisasB1/B2 (or US citizen)

Interested?
Applying for this position is really simple, but you need to login first...
Homeport
Destination
Current Location