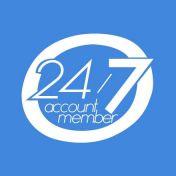 Sole Steward(ess) in Spain
EUR (€)TBC
Start Date: 28th Jun 2018
Job ID #558728
Posted by: Captain
Summary
Sole stewardess position available, starting 28 June, handover with current outgoing stew. Permanent position, Med, Caribbean.
Overview
Vessel Size37m (121ft)
Vessel TypeSailing Yacht
Charter/PrivatePrivate
Position TypePermanent Position
Current LocationSpain, Ibiza
Cruising ItineraryMediterranean Sea, Spain,France,Italy,Greece,Croatia
Yacht BuiltDYB
HomeportFrance, Cannes
Number of Crew6
Yachting Experience6 months - 1 year
Looking for Team/CoupleNo
Posted 13th Jun 2018 by Captain
Language & Visas
English Fluent
VisasB1/B2 (or US citizen)
Schengen (or EU resident)

Qualifications
General Qualifications Full Driving License (International) [Essential]
ENG 1 (Medical - NO Limitation/Restrictions) [Essential]
STCW 95 (STCW 2010) [Essential]

Interested?
Applying for this position is really simple, but you need to login first...
Homeport
Destination
Current Location