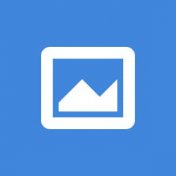 2nd Engineer
EUR (€)5,500
per month
Start Date: 10th Jun 2018
Job ID #544879
Posted by: Saltwater Recruitment
Summary
We are seeking a Y4 Engineer for a 50m+ Private/Charter MY. Med Based. Busy charter schedule. 38 days leave.
Overview
Vessel Size58m (190ft)
Vessel TypeMotor Yacht
Charter/PrivateBoth
Position TypePermanent Position
Cruising ItineraryMediterranean Sea, Med
Yachting Experience2 - 5 years
Looking for Team/CoupleNo
Posted 16th May 2018 by Agency
Qualifications
Engineering Qualifications (or Merchant, USCG & AMSA equivalent) RIII/1 Engineer Officer of the Watch (Unlimited) [Essential]
RIII/3 Y4 (<200gt <1500kw) - Chief Engineer [Essential]

Interested?
Applying for this position is really simple, but you need to login first...
Homeport
Destination
Current Location