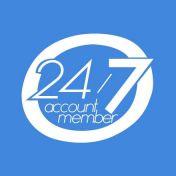 Bosun in Italy
EUR (€)4,400
per month
Start Date: 25th May 2018
Job ID #543365
Posted by: Captain
Summary
Looking for an experienced Navigator and skilled Bosun to set up and run the decks on this new charter yacht.
Overview
Vessel Size55m (180ft)
Vessel TypeMotor Yacht
Charter/PrivateCharter
Position TypePermanent Position
Current LocationItaly, Marina Di Carrara
Cruising ItineraryMediterranean Sea
Yacht Built2016
HomeportFrance
Number of Crew13
Yachting Experience2 - 5 years
Posted 14th May 2018 by Captain
Interested?
Applying for this position is really simple, but you need to login first...
Homeport
Destination
Current Location