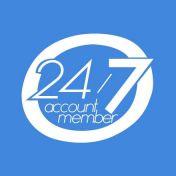 Chief Engineer in Monaco
EUR (€)4,000
per month
Start Date: 14th Mar 2018
Job ID #514831
Posted by: Owner
Summary
Busy charter boat 4 month season. 8-5 rest of the year.
Overview
Vessel Size44m (144ft)
Vessel TypeMotor Yacht
Charter/PrivateCharter
Position TypePermanent Position
Current LocationMonaco
Cruising ItineraryMediterranean Sea
HomeportMonaco
Number of Crew8
Yachting Experience1 - 2 years
Posted 14th Mar 2018 by Owner
Qualifications
General Qualifications ENG 1 (Medical - NO Limitation/Restrictions) [Essential]
STCW 95 (STCW 2010) [Essential]

Engineering Qualifications (or Merchant, USCG & AMSA equivalent) RIII/3 Y3 (<500gt <3000kw) - Chief Engineer [Essential]

Interested?
Applying for this position is really simple, but you need to login first...
Homeport
Destination
Current Location