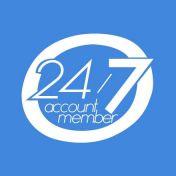 Bosun in United States
Team/Couple
EUR (€)TBC
Start Date: 1st May 2023
Job ID #1964454
Posted: 19th Mar 2023 by Captain
Summary
Seeking experienced Bosun to join busy program.
Overview
Vessel/Shorebased Type45m (148ft)
Vessel TypeMotor Yacht
Charter/PrivateBoth
Position TypePermanent Position
Current LocationUnited States
Cruising ItineraryMediterranean Sea
Yachting Experience2 - 5 years
Looking for Team/CoupleYes
Posted 19th Mar 2023 by Captain
Interested?
Applying for this position is really simple, but you need to login first...
Homeport
Destination
Current Location