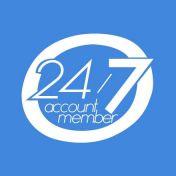 Chief Engineer in United States
USD ($)TBC
Start Date: 22nd Feb 2021
Job ID #1279561
Posted by: Representative
Summary
Looking for a Chief Engineer for a busy boat with a minimum Y3 that is available within 1 week.
Overview
Vessel Size53m (174ft)
Vessel TypeMotor Yacht
Charter/PrivatePrivate
Position TypePermanent Position
Current LocationUnited States, South Florida/Bahamas
Cruising ItineraryWorldwide/TBC
Number of Crew13
Yachting Experience2 - 5 years
Looking for Team/CoupleNo
Posted 22nd Feb 2021 by Representative
Qualifications
Entry Level Qualifications (or equivalent) ENG 1 (Medical - NO Limitation/Restrictions) [Essential]
Proficiency in Security Awareness (A-VI/6) [Essential]
Proficiency in Designated Security Duties (A-VI/6-2) [Essential]
STCW 95 (STCW 2010) [Essential]

Engineering Qualifications (or Merchant, USCG & AMSA equivalent) RIII/3 Y3 Chief Engineer (<500gt <3000kW)/ Chief Engineer (SV) (<500gt 3000kW) [Essential]

Interested?
Applying for this position is really simple, but you need to login first...
Homeport
Destination
Current Location