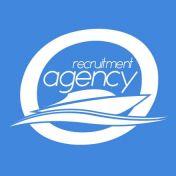 Chief Engineer in Italy
EUR (€)TBC
Start Date: 8th Feb 2021
Job ID #1265687
Posted by: A Recruitment Agency
Summary
Chief engineer with min Y2 to join this M/Y in Italy.
Overview
Vessel Size55m (180ft)
Vessel TypeMotor Yacht
Charter/PrivateBoth
Position TypePermanent Position
Current LocationItaly
Cruising ItineraryLocal Area
Yachting Experience5+ years
Looking for Team/CoupleNo
Posted 8th Feb 2021 by Agency
Qualifications
Engineering Qualifications (or Merchant, USCG & AMSA equivalent) RIII/2 Y2 Chief Engineer (<3000gt <3000kW)/ Chief Engineer (SV) (<3000gt <9000kW) [Essential]

Interested?
Applying for this position is really simple, but you need to login first...
Homeport
Destination
Current Location