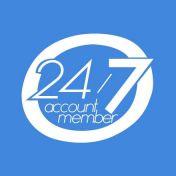 Service Stewardess in Italy
EUR (€)TBC
Start Date: 18th Jan 2021
Job ID #1247119
Posted by: Captain
Summary
Service stewardess required for a +100m yacht. Good package with rotation on offer.
Overview
Vessel Size100m (328ft)
Vessel TypeMotor Yacht
Charter/PrivatePrivate
Position TypeSeasonal
Current LocationItaly
Cruising ItineraryMediterranean Sea
HomeportItaly
Yachting Experience2 - 5 years
Looking for Team/CoupleNo
Posted 13th Feb 2021 by Captain
Interested?
Applying for this position is really simple, but you need to login first...
Homeport
Destination
Current Location