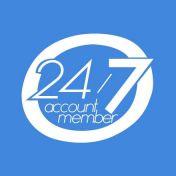 Engineer in United States
USD ($)TBC
Start Date: 29th Dec 2020
Job ID #1231298
Posted by: Captain
Summary
1 month temporary contract. Boat coming out of refit at LMC. Need extra hands.
Overview
Vessel Size44m (144ft)
Vessel TypeMotor Yacht
Charter/PrivatePrivate
Position TypeTemporary
Current LocationUnited States, Fort Lauderdale
Cruising ItinerarySouth Atlantic Ocean
Number of Crew9
Yachting Experience2 - 5 years
Looking for Team/CoupleNo
Posted 29th Dec 2020 by Captain
Interested?
Applying for this position is really simple, but you need to login first...
Homeport
Destination
Current Location