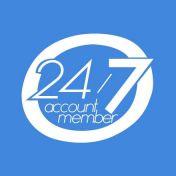 Chief Engineer in United States
USD ($)TBC
Start Date: 15th Nov 2020
Job ID #1176977
Posted by: Captain
Summary
We are looking for a Rotation Engineer to join a young and enthusiastic crew. Must have a Y3 or higher.
Overview
Vessel Size49m (161ft)
Vessel TypeMotor Yacht
Charter/PrivatePrivate
Position TypeRotational
Current LocationUnited States
Cruising ItineraryCaribbean Sea
HomeportUnited States, Florida
Yachting Experience5+ years
Posted 14th Oct 2020 by Captain
Interested?
Applying for this position is really simple, but you need to login first...
Homeport
Destination
Current Location