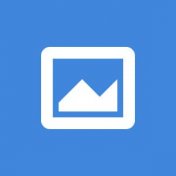 Prefabricated Access Suppliers & Manufacturers Association Course (PASMA)
Kintyre House, St Andrew's Crescent, Glasgow International Airport, Glasgow PA3 2TQ
Price: GBP (£)118.80 (Inc VAT if applicable)
Course Details
School Stream Marine Training
Location Kintyre House, St Andrew's Crescent, Glasgow International Airport, Glasgow PA3 2TQ
All Dates Please contact us for dates and availability
Duration 1 day(s)
Accommodation Included No
This course covers the responsibility for the assembly, dismantling, moving, alteration and inspection of mobile scaffold towers.
Structure
Course outcomes:
Legislation, Regulations and Guidance affecting working at height with mobile access towers.
PASMA Code of Practice; Product Standards EN 1004:2004, assembling.
Altering and dismantling towers incorporating current best practice for fall protection.
Inspection of completed mobile access towers and completion of Tower Inspection Records.
Hazards affecting the use of mobile access towers and how to avoid.
Useful Information
On successful completion of training candidates will receive a certificate of competence and ID card (also known as a PASMA ticket) which is valid for five years. This is recognised by the HSE (Health & Safety Executive).
Stream Marine Training
Kintyre House, St Andrew's Crescent, Glasgow International Airport, Glasgow PA3 2TQ