 Creating beautiful floral displays on board Superyachts
How does anyone create consistently unique, fresh and beautiful flower arrangements from the confined space of below deck, with limited resources, in extreme weather conditions, extreme temperatures, within a really tight timeframe?
We tracked down one of the UK's Superyacht Florists to find out.  Gemma Zannoni, freelance florist, has become a bit of an expert when it comes to creating beautiful floral arrangements on board superyachts.
Have you always been a florist?
No, but I've always been creative. I studied fashion textiles at University.  I have built-in creative flair, I think it's because I'm half Italian, half British! But I didn't get into floristry until about 4 years ago.
What qualifications did you need?
I did a full-time diploma in Floral Design at The Covent Garden Academy of Flowers.  I learnt everything from how to find the best flower markets, to different design techniques, wiring, set ups, names of flowers through to how to present them to clients for a wedding or event.  We arranged floral displays for West End theatres, Banqueting House as well as The Royal Opera House in London, so I got plenty of experience.
How did you get from The Covent Garden Academy of Flowers to a Superyacht?
I loved floristry and being creative, but whilst my friends were settling down, I just wanted adventure!  I was on holiday in Turkey when I met a group of people from the yachting world. I got inspired by their stories and adventures. It sounded amazing!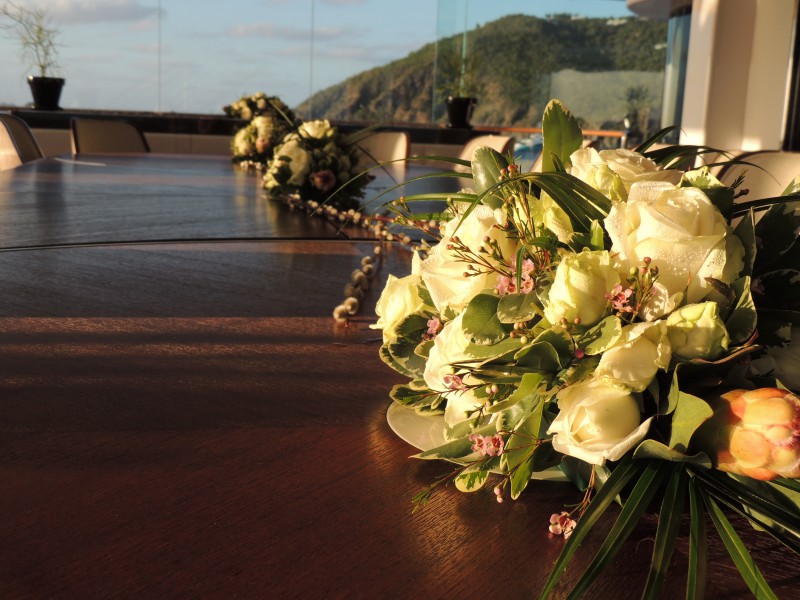 Did you have to do any training?
Yes, I trained for a month, doing a Superyacht Interior Foundation course, including: Personal Safety and Social Responsibility, Fire Prevention and Fire Fighting, First Aid, Personal Survival Techniques, Food Safety certificate, RYA Powerboat Level 2, RYA Short Range Radio. I did all my training at UKSA on the Isle of Wight. I loved it there so much I extended my stay to do a competent crew sailing and Jet ski course.
How did you become a Superyacht florist?
I'd built up some good contacts and through them landed a job as Stewardess/ Florist on board an 80 metre Superyacht. Some yachts prefer it if you can take on dual roles and having another language is an advantage, my Italian was useful.  It's tough though, having two roles means you're constantly juggling.
What was the best bit?
Being creative is my forte, so having free rein to think outside the box and work with flowers was amazing. I got to do what I loved most, travel to amazing places and gain incredible friendships along the way! What's not to love!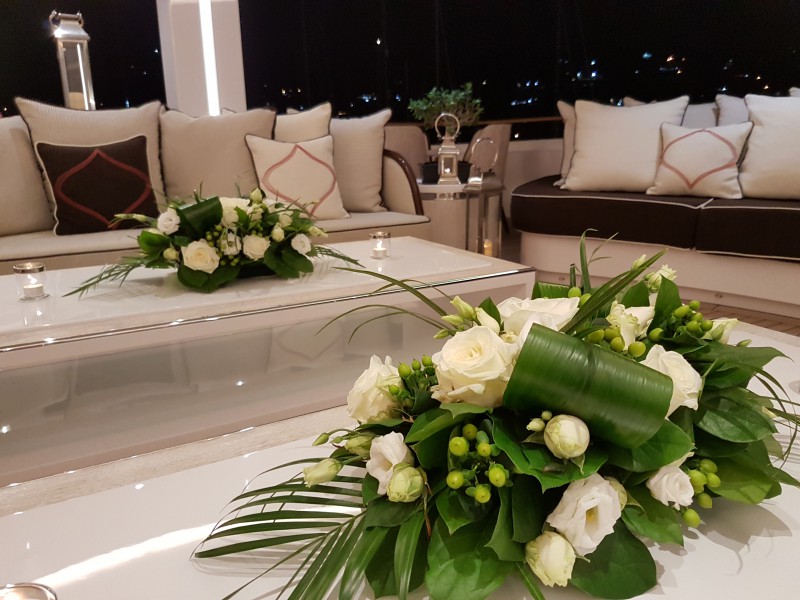 What skills do you need working on a Superyacht?
Having the capacity to be creative on your feet, designing beautiful floral displays, anything from elaborate to sophisticated elegance.   Adapting quickly when things change, being proactive, having plenty of common sense, respecting your surroundings and people around you.  
Is it as glamorous as it looks?
Don't be fooled, it's hard work, long hours and you do get home sick sometimes, but I was lucky, my crew mates became my surrogate family and support network. It's made me a stronger person, with the drive and determination to execute and deliver jobs to the highest standard. 
It must be quite tricky creating floral displays onboard a moving vessel?
When choosing which flowers to order, you have to consider owner's preferences for colour, style, fragrance but also select durable flowers.
Once the flowers are delivered, you have to transfer them safely from shore to yacht before they wilt in the heat or get damaged in transit.
Depending on the yacht, workspace can be limited, some yachts have no florist's studio or cool area large enough, so I would sometimes take over a crew area, turn the air-con right down to keep the flowers fresher for longer. 
It's tricky making sure every flower arrangement looks unique, even though the stock might be the same and with limited space to store vases, you have to be inventive when creating a floral arrangement.
When things change at the last minute, there's less time to plan and prepare so you've got to think quickly and make the best of the flowers and resources around you. 
You won't always be setting up displays on board, sometimes you might have to arrange a display for a table set up on the beach, in which case you'll have to create the display on board and transport it.  A challenge in itself!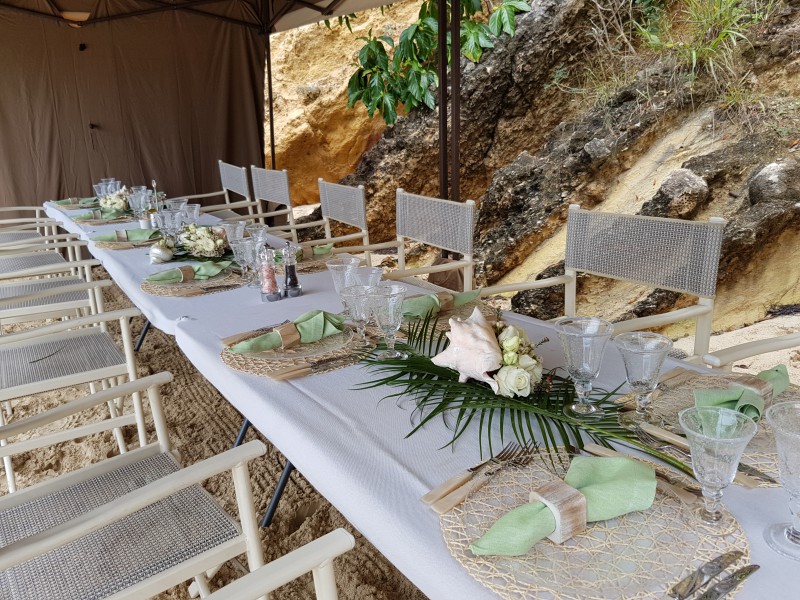 Where do the flowers come from?
Depending on where you are, flowers are usually delivered from the Netherlands but when you are in more remote areas, it's great to buy local.  Whilst in the Caribbean, I sourced beautiful local flowers from a florist in St Barts – I was heartbroken when the storms hit the Caribbean islands in 2017, as those small businesses would have been destroyed.
Any tips for budding florists?
I've got loads, but top of the list; be creative and prep well. Time and resources will be limited, pre-programme your mind to work within tight parameters, be flexible and you'll get used to a different way of working, remember YOU HAVE GOT THIS!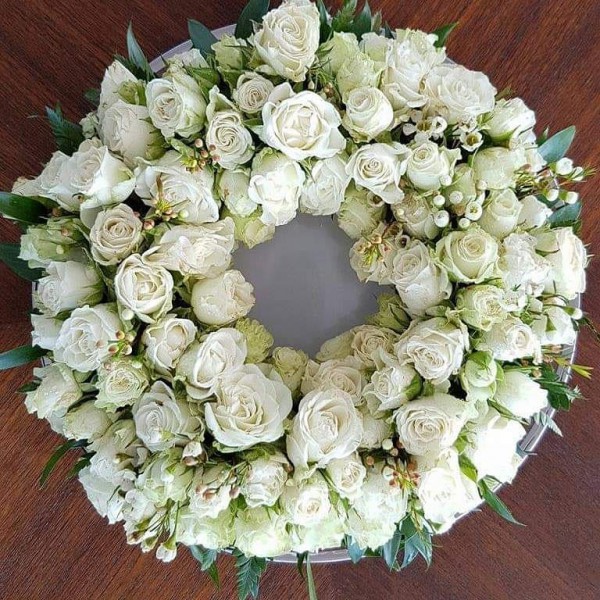 What's next for you?
I am a freelance florist, although based in the UK, I travel all over the world creating magnificent displays in all sorts of venues. I was called in to supply flowers and plants and design flower arrangements for the Monaco Boat Show which was amazing!
I've also been involved in the development of a new build Superyacht project, advising on the design of a functional florist's studio, from the tools required to the design layout, which is very exciting for the future of floristry on board!
For inspiration and tips on beautiful floral displays get in touch with Gemma @ www.boutiqueflowersbygemma.com
www.instagram.com/boutiqueflowersbygemma
www.facebook.com/boutiqueflowersbygemma
Images copyright of Gemma Zannoni